Working visit of Regina Khvastunova, Adviser on International Affairs of the Luxembourg Chamber of Commerce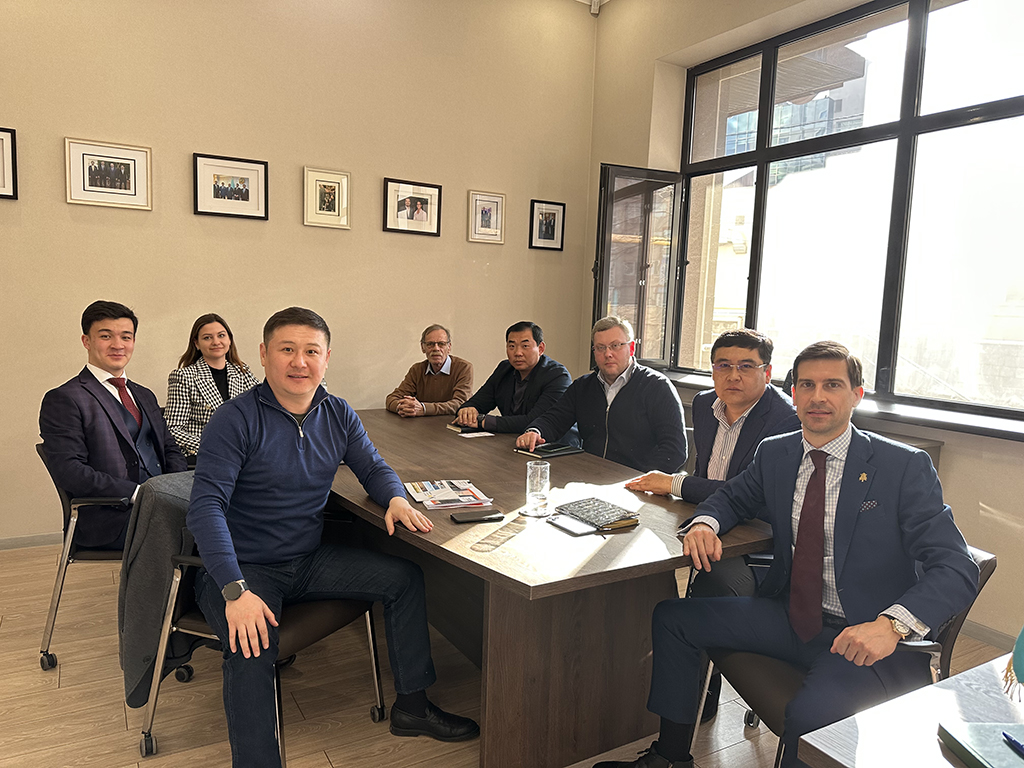 From February 27 to March 1 this year, a working trip of Regina Khvastunova, Counselor for International Affairs of the Luxembourg Chamber of Commerce, took place in Astana and Almaty. The BeNeLux Chamber of Commerce, as a partner organization of the Chamber of Luxembourg, took an active part in the preparation of this visit and the meetings that took place in both cities.
In Astana, R. Khvastunova met with the Managing Director of the Astana International Financial Center Mr. Nurlan Toimbek, the Director of Investment Promotion and Marketing of Kazakh Invest Nurzhan Abilkhair, the General Director of Astana Digital Hub Magzhan Madiev, and the Director of Corporate Communications of ERG Fatima Kosaeva. The Kazakh side expressed great interest in the upcoming trade mission of Luxembourg to Kazakhstan (about 30 Luxembourg companies) in October 2023 and assured that they would provide full support in its organization. Luxembourg and Kazakhstan have great potential for further development of cooperation in such areas as financial, where Luxembourg occupies a leading position in Europe, logistics, as well as IT technologies, space exploration, insurance, and digitalization.
In Almaty, Ms. Khvastunova was received by Aizhan Mussakova, head of the Trade and Economic Representation of Belgium "AWEX".
During the meeting with Deni Akhmarov, Deputy Head of the Investment Department of the Akimat of Almaty, and Aidan Ramazan, General Director of the Koldau Entrepreneurship Center, the issue of expanding economic cooperation between the two countries, as well as the assistance of the city authorities in preparing the upcoming visit of the trade mission to Kazakhstan, was discussed.
In both cities, meetings of the Advisor with representatives of companies - members of the BeNeLux Chamber of Commerce were also held: in Astana, the companies "AMF", "SOUDAL" took part, in Almaty - "Caspian Global", "Prime Management", "Geeko", private entrepreneur Chris Van den Brugge. Ms. Khvastunova shared information about the current economic situation in the country, made a presentation of the Luxembourg Chamber of Commerce, and also suggested holding a meeting of member companies of the BeNeLux Chamber with Luxembourg companies during the October trade mission.
Information note on the Luxembourg Chamber of Commerce.
The Chamber of Commerce of Luxembourg (founded 1841) is a professional chamber, a public institution and covers all business sectors (except agriculture and crafts). The main role of the Chamber of Commerce is to protect the interests of member companies. Since membership in the chamber is mandatory, the Chamber of Commerce has about 90 members, which corresponds to 000% of the total number of employees and 75% of Luxembourg's GDP, making it the largest professional chamber representing employers in the country. The Luxembourg Chamber of Commerce is the flagship of Luxembourg's business and economy and brings together all companies operating in the sectors of industry, trade, banking, finance, services, insurance, hospitality and catering.
Source: Luxembourg Chamber of Commerce